Invisible Braces in Scarborough and Toronto, ON
No one will know you are wearing braces, but you!
Dr. Gurza is pleased to offer many options for invisible braces for your orthodontic treatment. Not only are invisible braces more aesthically pleasing, they also offer shorter treatment times for many patients.
CHOOSE A TREATMENT:
Ceramic | Invisalign® | Lingual
---
Ceramic Braces
Ceramic braces are made of clear materials and are therefore less visible on your teeth than metal braces. For this reason, ceramic braces are used mainly on older teenagers and adult patients who have cosmetic concerns. While they are visually less prominent, they do require more attention to oral hygiene as ceramic braces are larger and are more brittle than their metal counterparts. Ceramic braces tend to be used more on upper-front teeth than on lower teeth.

---

iBraces™: Hide your braces, not your smile!
Dr. Gurza is a Certified iBraces™ Provider
Lingual braces are hidden behind the teeth and are therefore "invisible" when you smile. Lingual braces are 100% customized to match the shape of your teeth and therefore the metal appliances are created uniquely for you. Lingual braces are a very reasonable option for athletes, models, actors/actresses, musicians who play wind instruments, and adult professionals.

What are iBraces™?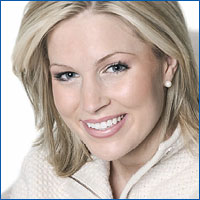 Invisible, intelligent, and individualized, iBraces are a new generation of orthodontic braces for teens and adults. Your iBraces are created using state-of-the-art technology and are 100% customized to the shape of your teeth and to your dental situation. iBraces are placed behind your teeth so no one will know that you are wearing braces unless you tell them. With iBraces you get efficient, effective tooth movement and great aesthetics. Plus, iBraces are comfortable to wear.


Invisible: No one knows you have braces!
100% customized
Shorter treatment & fewer visits
Minimal discomfort and speech interference
Won't damage outer surfaces of your teeth
Brackets are made from gold, eliminating nickel allergies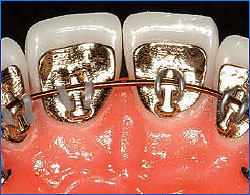 Who wears iBraces?
iBraces are great for men and women ranging from the age of 13 to 60+. Most people who can be treated with regular braces can be treated with iBraces, but only Dr. Gurza can tell you if iBraces are the right treatment option for you.

iBraces can be used to treat:
Adult professionals
People who want to avoid damage to the front surfaces of their teeth
People who are concerned about wearing braces that show
Musicians who play wind instruments
Adults and teens playing contact sports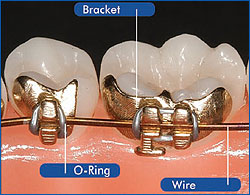 Click to see actual results with iBraces (PDF)

How are iBraces made?
Dr. Gurza takes a very precise impression of your teeth. These models are scanned into a computer where your 100% customized brackets are designed by a highly-skilled lab technician. Each wire and bracket is made specifically for you with your unique prescription built in. When the brackets are complete, we will schedule your bonding appointment to place the iBraces on your teeth. You get the smile you've always wanted, and no one knows you are wearing braces!